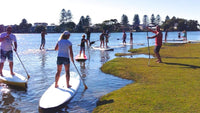 Learn Stand Up Paddle boarding with the experts on the Central Coast
Mark Chandler who also runs Essboardstore offers Stand up lessons at Terrigal Lagoon, you can either join in on our lessons or if you are experienced then you can do a casual hire of the boards, lessons are $45 for an hour and casual hire is $15 for half an hour or $25 for an hour.
Booking is easy , please call 0243 652355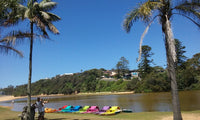 Rent our paddle boats
Terrigal Paddle Boats is one of the top things to do on the Central Coast, great for families, couples and groups, we have been making memories for over 30 years..
You can book on (02) 4365 2355 or just turn up..we have many boats so there is usually no long waits...
Hire rates are $25 for half and hour or $45 for an hour.
Location
Our Location
1 Pacific Street Terrigal NSW 2250
We are open on weekends, school and public holidays Call for mid-week sessions. Phone (02) 4365 2355